MOLDIV by JellyBus
2.9.8
A Feature-Rich Photo Editor App
Good pictures are always valuable as they help capture any moment for the rest of eternity. With the boom of the internet, mobile phones, and social media, photos have always become important to keep moving with the trends and to keep everybody updated with what you are doing. To share pictures with your friends and family on social media, they must look good. A photo editor app can do wonders in this regard and help you take great pictures that can always be shared with everyone in the world. MOLDIV by Jellybus is a great app in this regard and can help greatly in taking ready-made sublime pictures.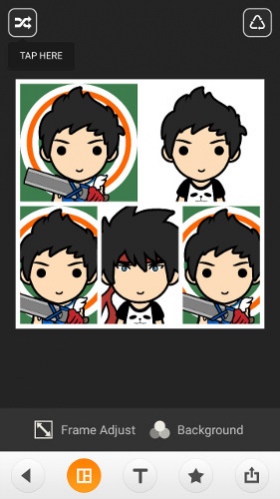 MOLDIV by JellyBus has a clean and simple interface. The app's four main features are 'Camera', 'Beauty Camera', 'Magazine' and 'Collage'. Each feature is unique and while most of the elements in each feature are free, some additional elements require payment.
There are two types of cameras offered in the app. One is the regular camera feature while the other is a beauty-camera. The regular camera is more adept for back camera pictures while the beauty camera is more useful for selfies. The regular camera has a number of interesting options like the blur, interval, grid and mirror mode. The camera has a great variety of color themes as well which give you a live preview of how the picture will look once you capture it. There are also four effects including daylight, fluorescent, tungsten and cloudy to further change the color theme of the picture. The camera also lets you shoot a collage directly with its grid option where you can shoot both stand-alone and multiple pictures in one go. The beauty camera offers some variety with its filters. The photo editor app's beauty feature offers a great variety of selfie themes which define the selfie's color theme. Other features are similar to the camera app including the timer, blur and mirror mode.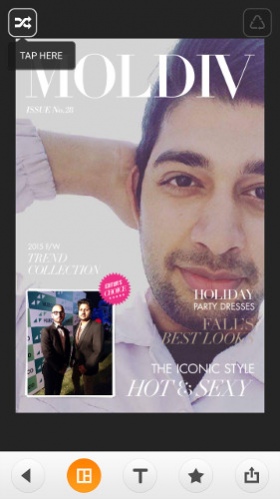 MOLDIV by JellyBus is a photo editor app known for its extremely interesting collage features. The app offers 180 collage shapes and offers the chance of frame adjustment and background color tweaks within the collage as well. There is the option of adding pictures with your camera or from your gallery which means that you can create a collage from past pictures or create your own collage on the go. You can add various types of text as well in order to further add a layer to your collages while you can add stickers of a large variety as well.
The photo editor's magazine feature is truly fantastic. There are over 100 magazine layouts available and you can use any layout for your own pictures. The magazine feature really lets you use your creativity to bring dazzling results. All you need to do is to find the right magazine layout for every set of pictures and you can really impress everyone with the results.
The app offers easy uploading of the edited pictures to Instagram, Facebook, Tumblr, Flickr etc. which is an added benefit.
Features:
Fantastic color themes in the beauty camera to illuminate your selfies
Nice timer feature to help you prepare for your picture
Excellent collage layout options to make great collages
Nice text and sticker options in collages to further enhance every collage
Over 100 magazine layouts to pick from to create your own magazine cover
Easy to upload any picture to Instagram, Facebook etc. through the app
Conclusion:
MOLDIV by JellyBus is a photo editor tool par excellence. With a feature-rich beauty camera that helps you out with a wide variety of effects and themes and a collage and magazine feature that contains an extraordinary amount of layout choices, the app is excellent for anyone who frequently posts pictures on social media.
---
Add a review
Tell us your experience with
MOLDIV by JellyBus
2.9.8
RELATED PROGRAMS
Our Recommendations
---
---
---
---